Digital Events
Welcome to the Digital Event Space of OFFICE IMPART! This online platform aims to create an opportunity to communicate with us about various art-related topics. We invite you to participate in various formats such as online talks, video tours, live guided tours or webinar series and to engage with the topics and artists that you are interested in.
On the right you will always see the set events and could enter to it at the planned time easily through the "Go-Live" Button.
The countdown will keep you posted about the beginning of next upcoming event – stay tuned!
Bob Bicknell-Knight
01. Mai 2021
12:00
add to calendar
With "It's Always Day One" we are very delighted to present Bob Bicknell-Knights first solo exibition in Berlin.

In this Online-Presentation you will get an impression through a short video exhibiion tour, closer look to the show through exhibiion views, a downloadable PDF and all details to the current works of the artist.

As part of an ongoing research-based body of work, concerning Amazon Fulfillment Centres and Amazon's relationship to it's human employees, Bicknell-Knight is currently producing a number of paintings depicting Amazon workers and their warehouse jobs. Amazon employees, loosely dubbed Amazonians, spend countless hours within Amazon warehouses undergoing a variety of different jobs that will soon be automated, replaced by artificially intelligent machines.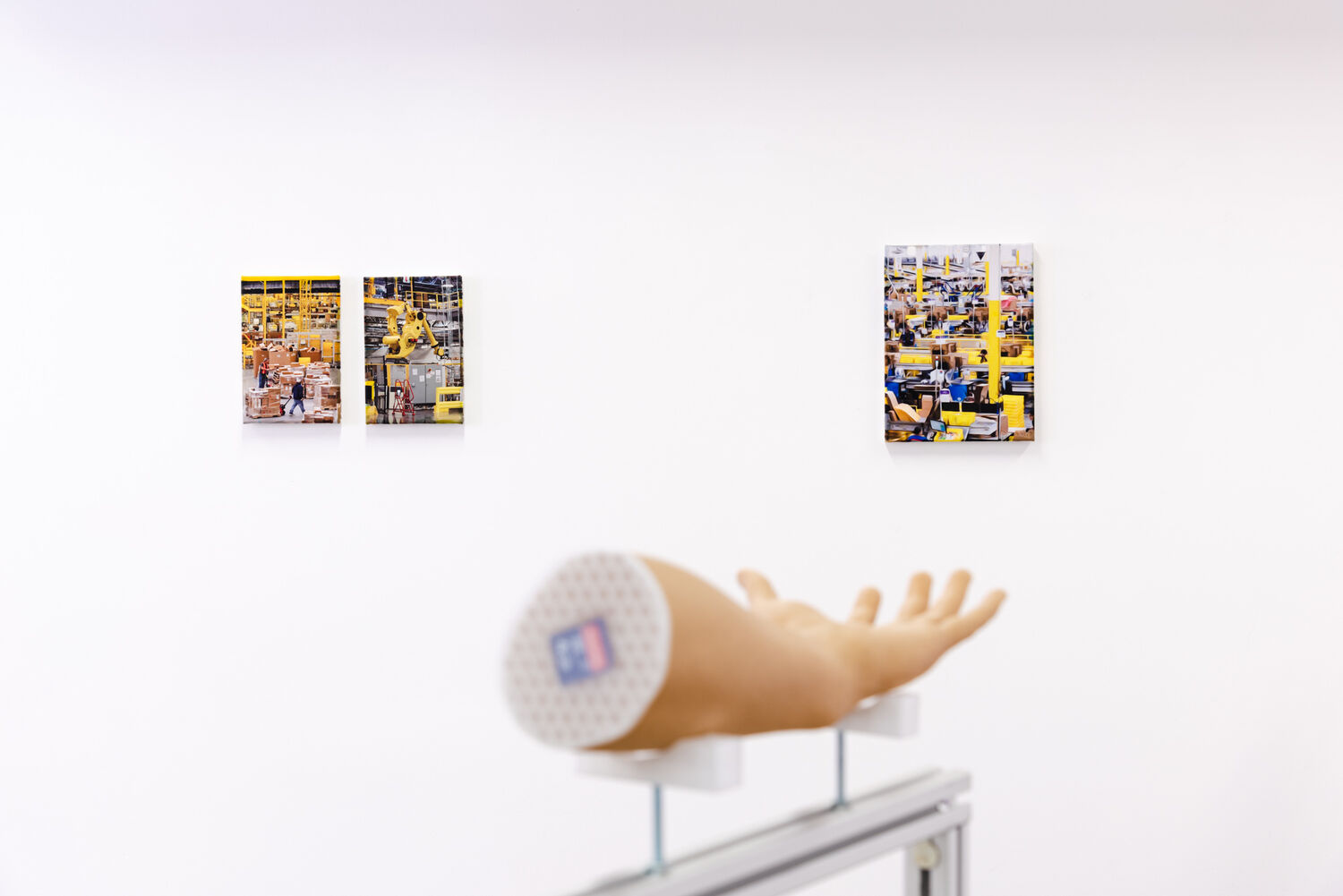 COME CLOSER - Online Exhibition
November 2020 - May 2021

add to calendar
with works by
Aarati Akkapeddi, Raphaël Bastide, Bob Bicknell-Knight, Stine Deja, Constant Dullaart, Anna Ehrenstein, Will Fredo, Jonas Lund, Tristan Schulze and Yadichinma Ukoha-Kalu.